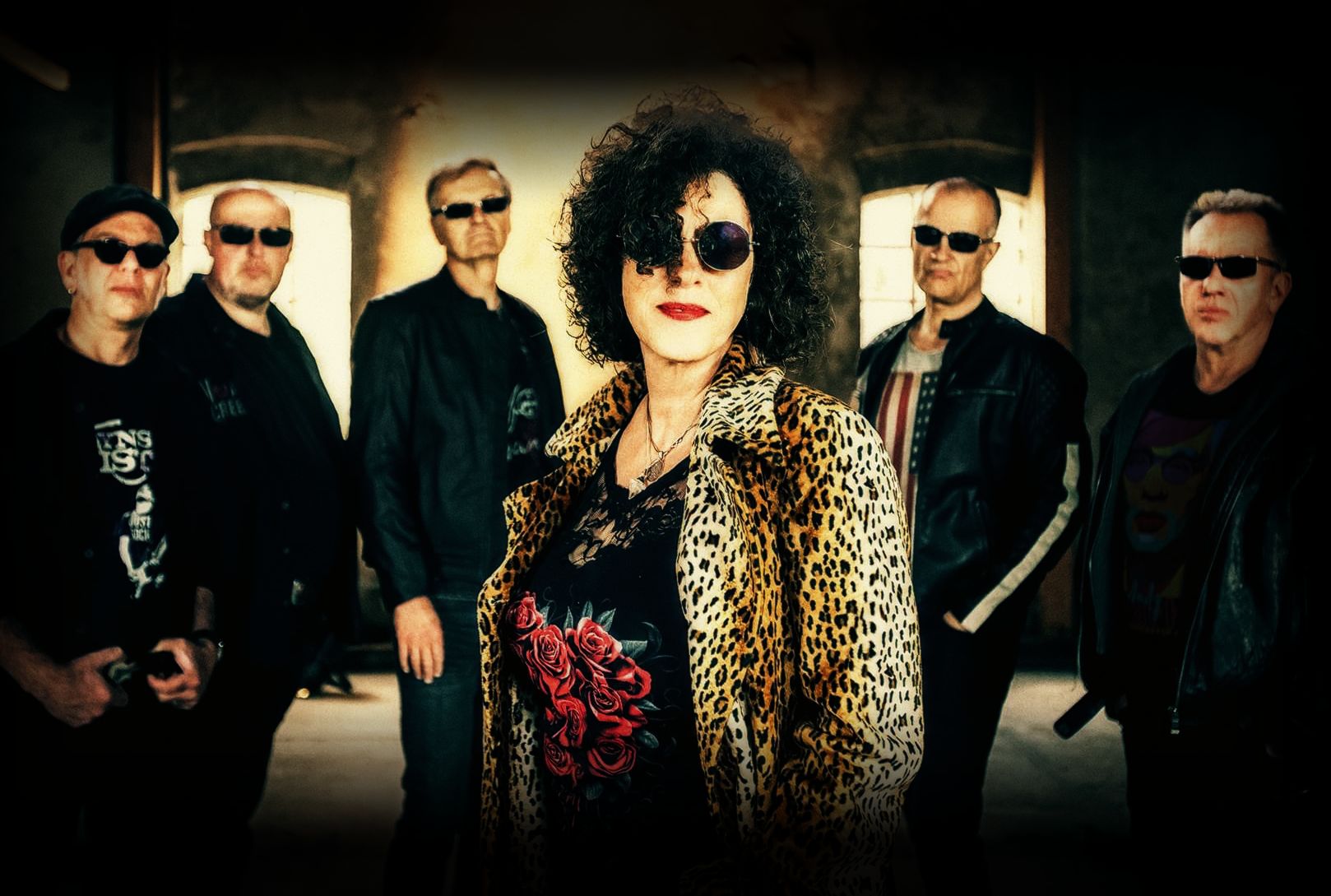 21.11.2023:
BAD SISTER live on stage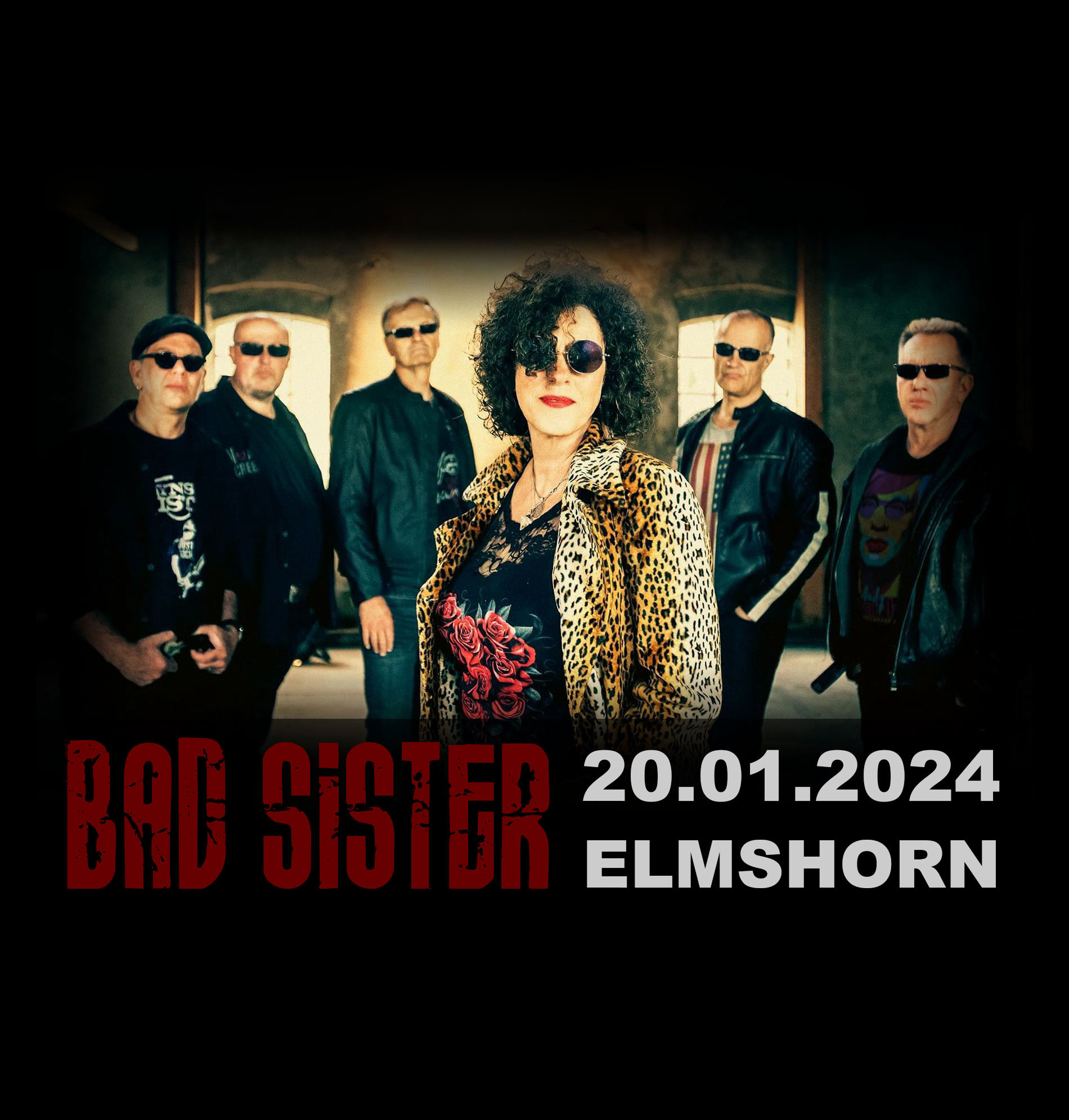 BAD SISTER is live on stage again: On Saturday, January 20th, 2024, the band will play at "Haus 13" in Elmshorn. After the success of their new CD "Where Will You Go", there are numerous songs from the current album to hear - and a surprise. Andrea and the band play some classics from the first albums that haven't been heard live for years. Let yourself be surprised! The concert starts at 8 p.m., entry costs €16. Tickets for the concert are available
here
.
07.06.2023:
BAD SISTER review BURRN! (Japan)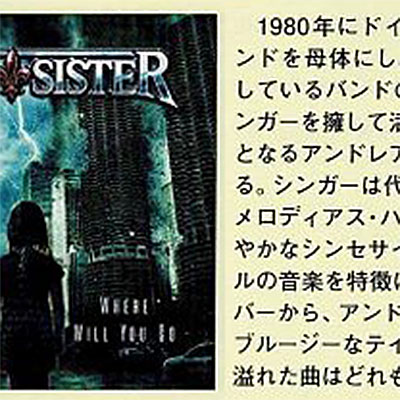 Great review in Japanese magazine BURRN! 82 out of 100 points - many thx to our friends and fans in Japan. "Melodic hard rock songs glitteringly line up". We couldn't have said it better! There's a huge community of hard rock fans in the land of the rising sun. We'd like to play there ...
14.05.2023:
BAD SISTER live at the Apollo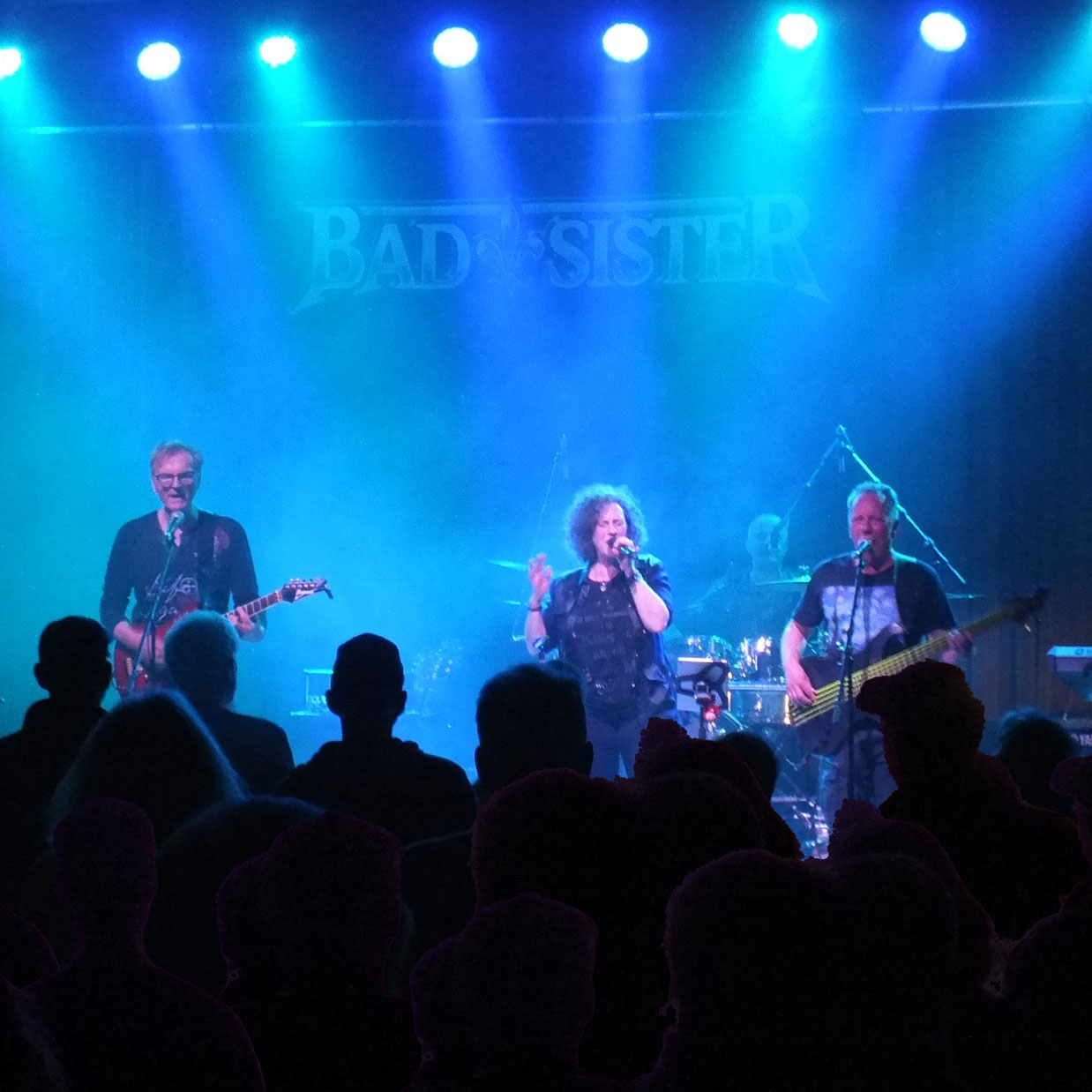 Thx a lot! It was a wonderful evening at the
Apollo
last night! Great audience and a big hug for our new guitarist Florian Löhndorf - well done, Florian! Thx as well to "She Bites", who shared the evening with us! See ya!
23.12.2022:
More reviews available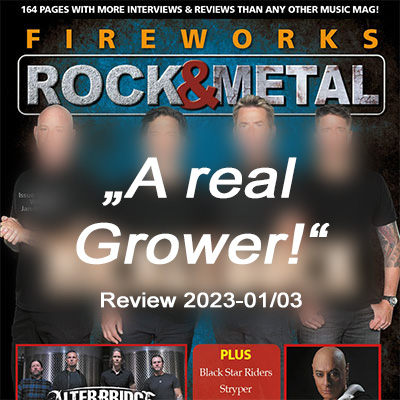 There are new reviews for the current CD: Fireworks Magazine rates the record as "a real grower", for Metal-Temple.com "Where Will You Go" is a "Masterpiece". You can find the reviews
here
. We are very happy about the numerous positive reviews from all over the world. You can always find the latest news on
Facebook
!
18.12.2022:
Interview Hardline Magazin (D)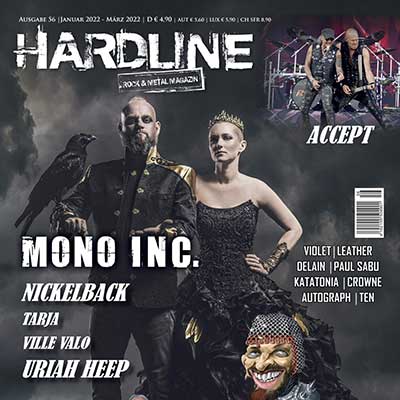 Interview BAD SISTER with Hardline Magazine 2023/01-03 (Germany): A bunch of stories about the band's history, the new album "Where Will You Go" and plans for the future. Many thx to Rainer Krusch and everybody at
Hardline Magazin
. You'll find the interview (German)
here ...
.

20.01.2024 Elmshorn - Haus 13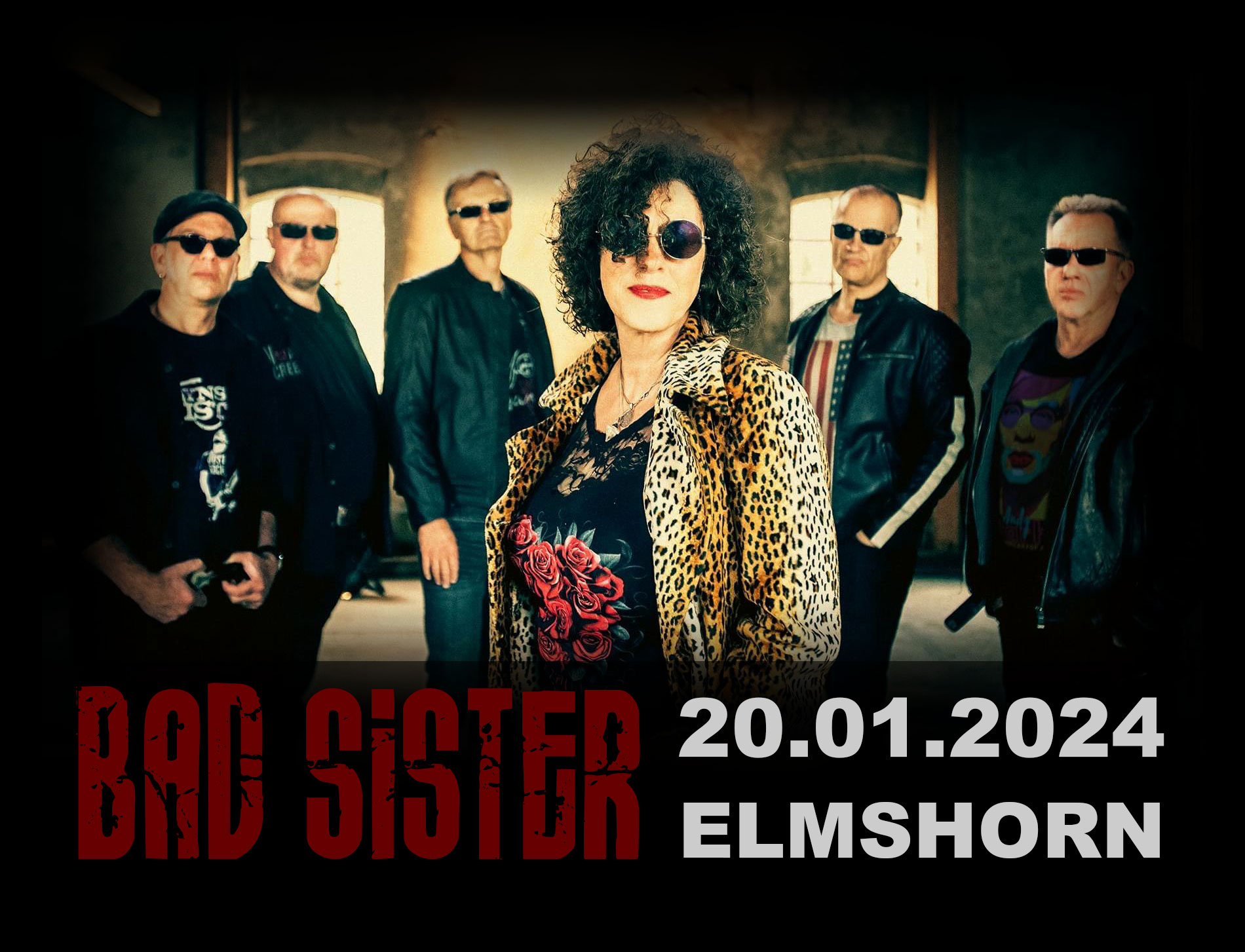 20.01.2024 - HAUS 13 - Elmshorn - 20 Uhr - New Songs (from the album "Where Will You Go") and Classics - Tickets available
here


1980

The Band is formed in the near of Hamburg under the name BOGART JOINT. First lead singer: Petra Degelow.

1981 - 1987

Hundreds of gigs - in small clubs and large arenas - are following. BOGART JOINT is playing the legendary ONKEL PÖ'S CARNEGIE HALL in Hamburg for several times.

1988

The band changes the name to BAD SISTER - and the musical style: Melodic Hard Rock, Blues and AOR.

1989

Release of first BAD SISTER-CD "Heartbreaker" in Europe, USA and Japan. First single hit "Catriona".

1990

"Heartbreaker"-Tour 1990 and Rock-Festivals. Yamaha live for Tokyo. Support act for Ian Gillan (Deep Purple).

1991

Release of the 2nd BAD SISTER-CD "Out Of The Business". Special guest: Alex Conti (Lake, Atlantis). "Out Of The Business"-Tour 1991/92. Support act for Mitch Ryder. Several gigs at Wacken Open Air between 1990 and 1995.

1992

Petra leaves BAD SISTER, Suzie Lohmar joins the band.

2002

Release of 3rd CD BAD SISTER "Live".

2009

Release of 4th BAD SISTER-CD "Because Rust Never Sleeps".

2013

Former singer Petra Degelow died at the age of 53.

2014

Singer Suzie Lohmar leaves the band, Sandra Hofmann is following in April.

2015

Singer Sandra Hofmann leaves the band for Canada, Andrea Löhndorf is joining.

2016

BAD SISTER is working on a new album with singer Andrea Löhndorf.

2017

Band is playing live gigs - electric and unplugged. First rehearsals for new studio album in Hamburg based record studio.

2022

Release of new album "Where Will You Go" on 25.11.2022 (Pride & Joy Music)